THE RETURN OF MILITARY IN MENSWEAR
F/W 2017-18 Menswear Forecast
The general populace has become jaded after over a decade of warfare abroad and recent stirrings of political unrest in their streets. Yearning for change, mankind dreams of a utopian society, where there is peace, order and a blissful escape from the tensions of the modern world. These utopian pioneers desire to unite with one another, explore their cultural roots, reestablish communal bonds and strive once again towards common goals.
In the start of utopa, society will rebuild itself by paring down with military minimalism, bringing humans back to basics and giving them a sense of structure. In this new frontier, individuality takes on new meaning as exploratory feelings grow to reinvent traditions, seek out new sensations and question the notion of convention from the fractured world left behind.
MOODBOARD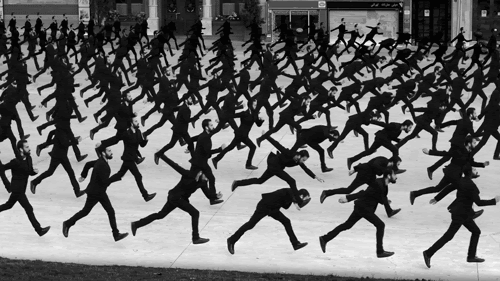 COLOR PALETTE
Dark intense military blue tones continue as core colors. With the blue shades having a subtle red cast; it gives us the rich, rust-berry tones that are reminiscent of dried blood. Olive is naturally emerging in undertones, while architectural greys appear as a strong key color. Greys are used to give the appearance of grainy concrete and cold steel.


TREND STORY I: COVERT
Military becomes monotone, taking on a uniform-like quality as outerwear silhouettes like bombers, officer jackets, aviator jackets and long line coats camouflages in with exact matched utility, cargo or trouser pants. Unconventional silhouettes like the flight suit, borrows from an aviation heritage and allow for a seamless head-to-toe look. Design details, contrast stitching and fur/shearling trims bring urban sensibility and individuality.


MATERIAL OVERVIEW
Monotone and neutral colors generate uniform color palettes for head-to-toe looks. Slick nylon, flexible neoprene, carded and worsted wools and sturdy cotton canvas fabrics mix with smooth calfskin leathers and supple suedes.


LOOKS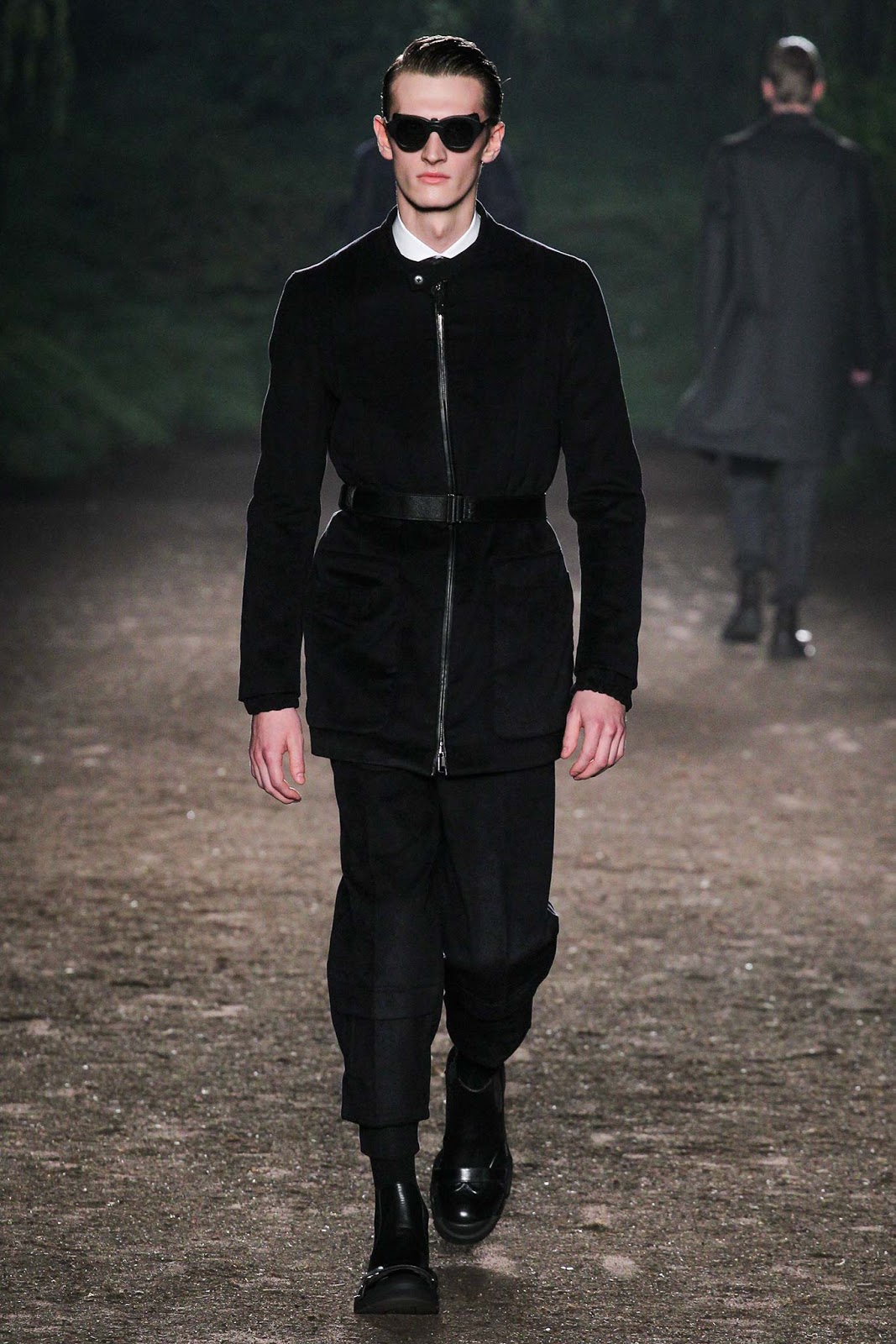 TREND STORY II: INTERCONNECTED
Leather and quilted fabrics take on the desire for connection among mankind. Evolving into elaborate pebbled leathers, circular and interconnected geometric quilted patterns and exaggerated mesh accents. Fabric takes direction from water and modern architectural design simultaneously in an array of colors from muted matte tones to sleek metallics reminiscent of urban environs and murky watery shades that flow together like droplets of urban rain.
MATERIAL OVERVIEW
Designed for an activewear-inspired feel, nylon and polyester materials are constructed into quilted nonwoven fabrics or are tied or woven into perforated net and mesh constructions. Leather is a key material, embossed or laser cut to create raised pebbled or intricate textures.
LOOKS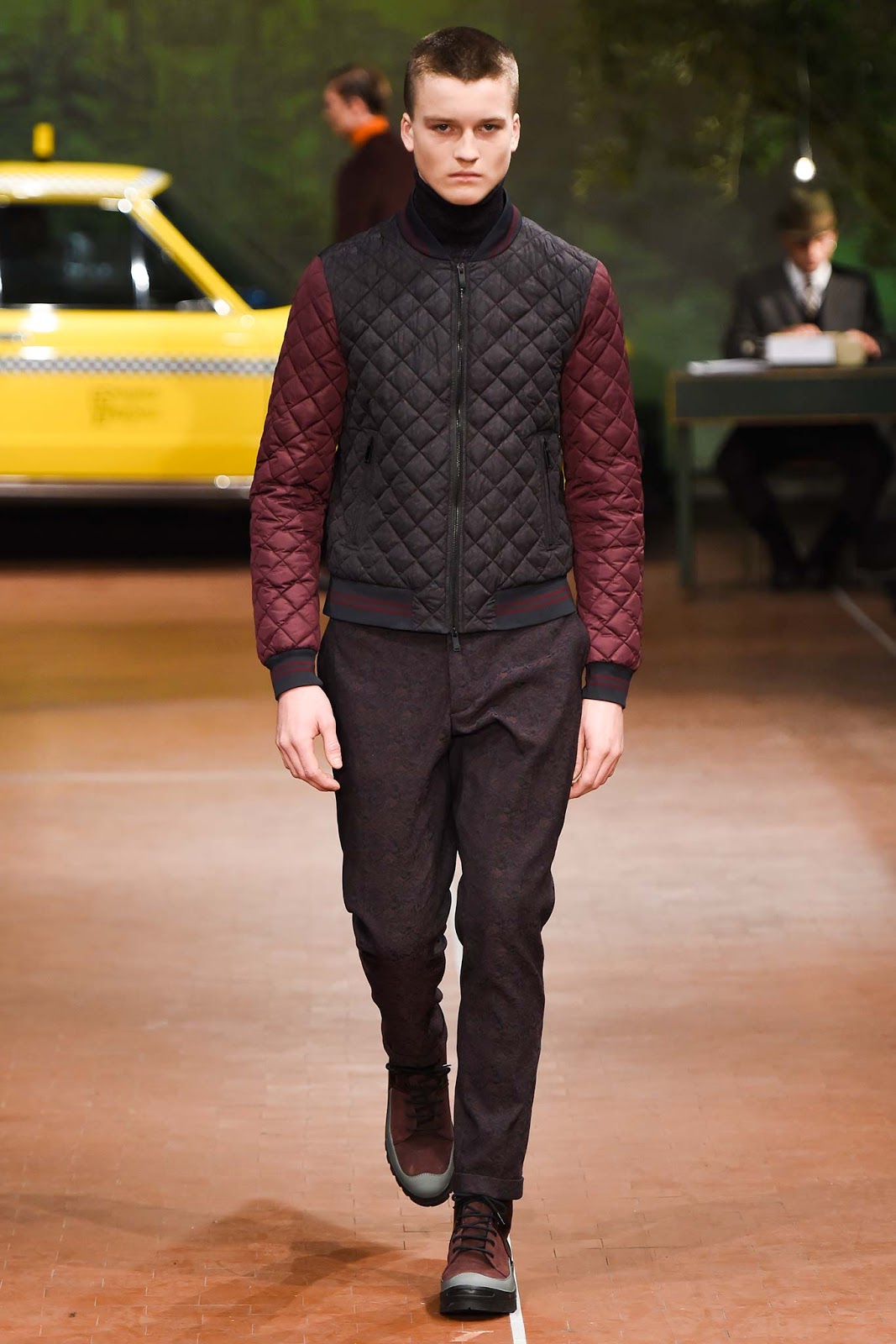 TREND STORY III: RUGGED
Traditional military silhouettes are reworked with unconstructed fabrics that provide complex sensations to the hand as intricate as the inner workings of the military itself. Boiled wools and raw natural fibers are roughly sewn into monotone fabric constructions that juxtapose military precision with rugged texture in raised herringbones, ridged twills, deep textured waffle and boucle knit fabrics.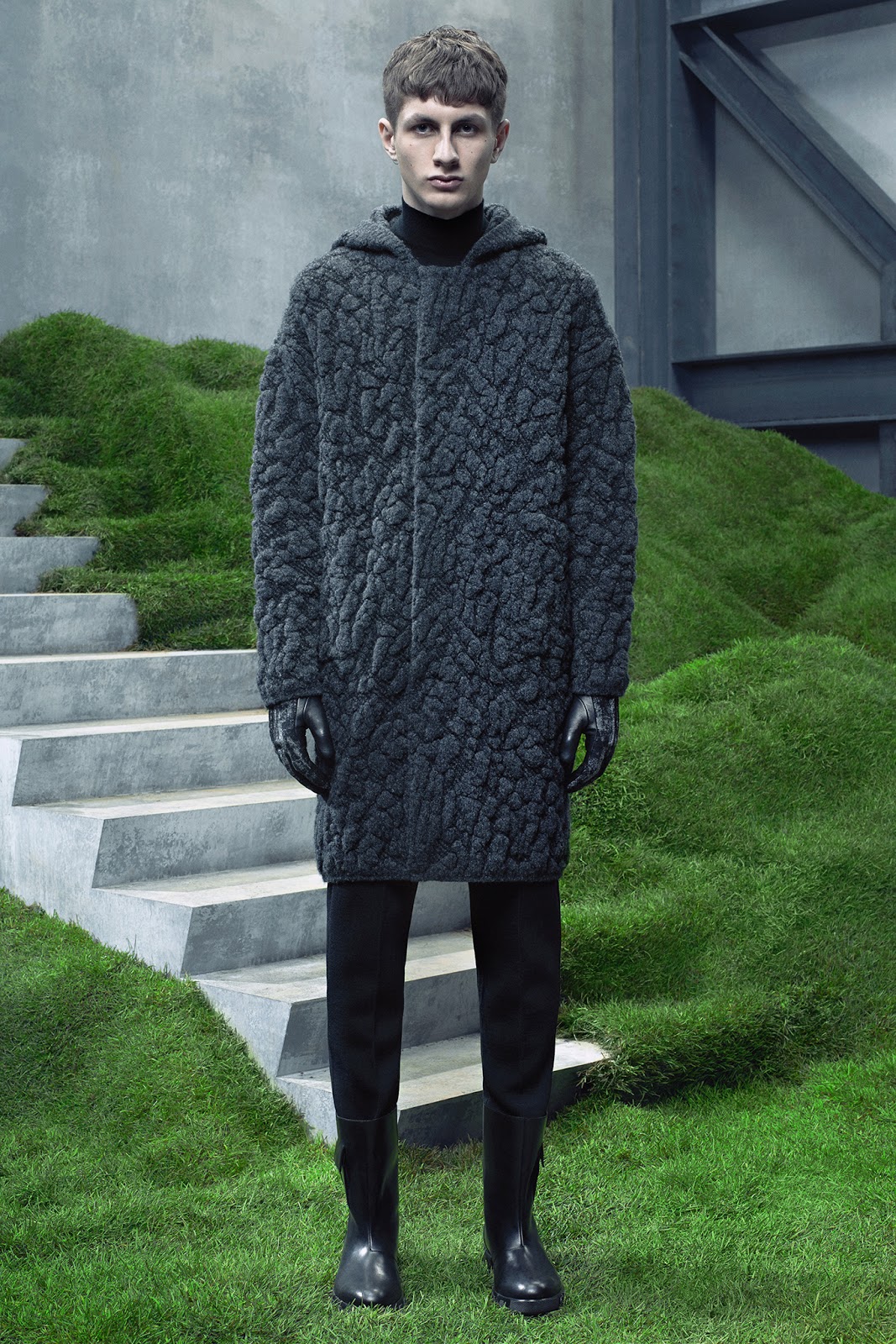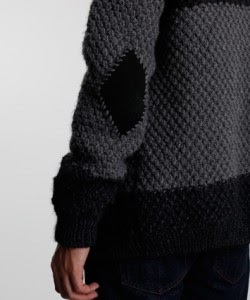 MATERIAL OVERVIEW

Textile sculpturing is conceived with architectural flair in various construction methods. Boiled wools are used for their scruffy feel. Embossed cotton, cashmere and worsted wools work alongside boucle knits, broken twills and dense herringbones for maximum texture.
LOOKS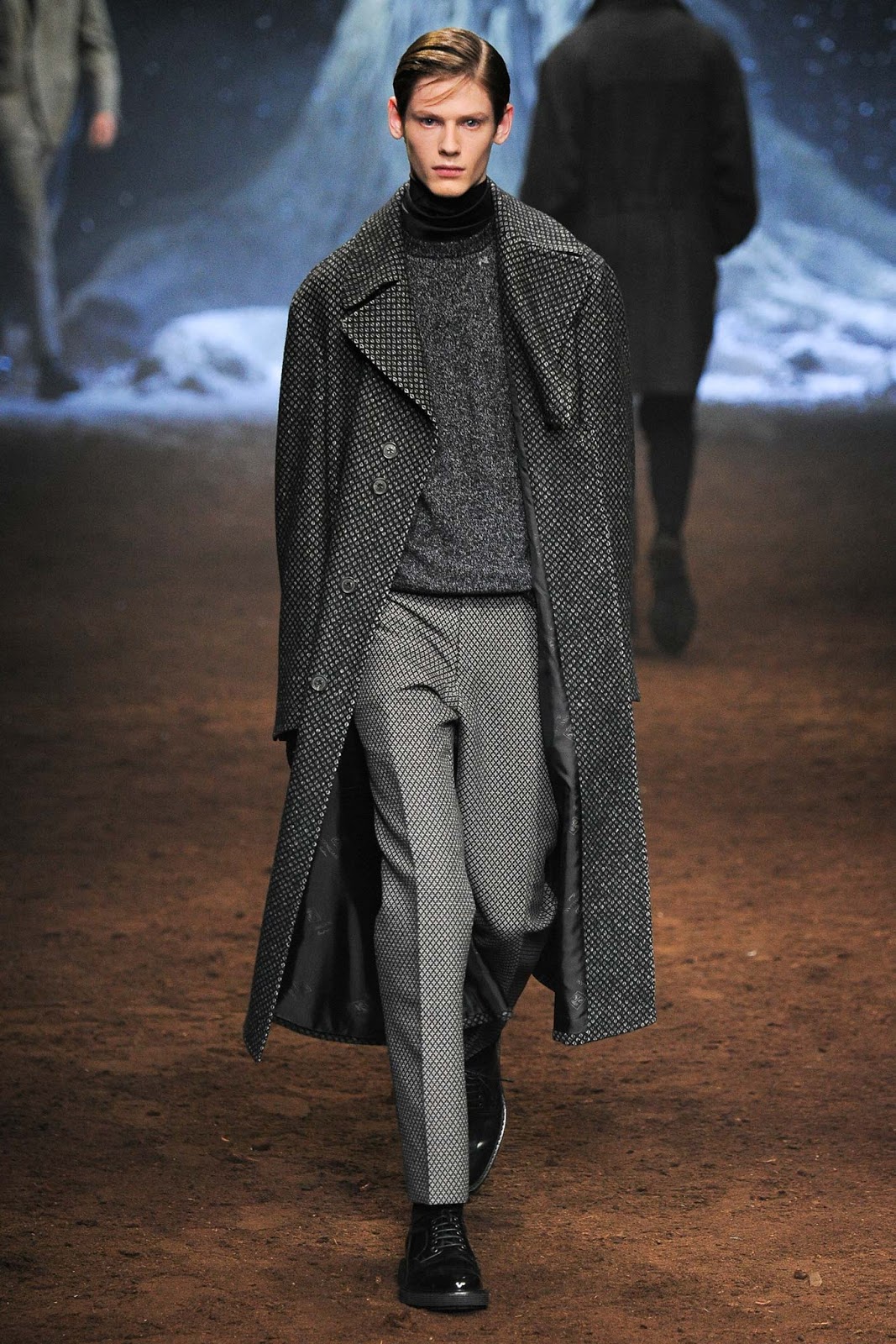 TREND STORY IV: RANK & FILE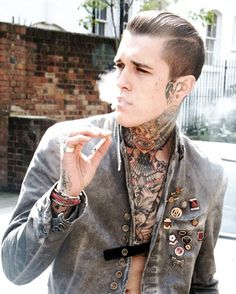 In a new world of change, much will be communicated in clothing. Badges, statement patches and phrase detailing cleverly incorporated into garments through applique or intarsia tell the wearer's individual story and values - a muted mark of individuality in a sea of conformity. Military inspired detailing offer a touch of nostalgia and heritage but with DIY flair as patches and slogan embroidery are applied onto clothing in the rebellious spirit of urban street art.
MATERIAL OVERVIEW

Embroidery techniques in bright accent threads work alongside appliqued patches and badges that feature individual viewpoints. Intarsia techniques are used in knits to create clean, crisp designs. These design elements are celebrated as decoration as well as marks of individuality.


LOOKS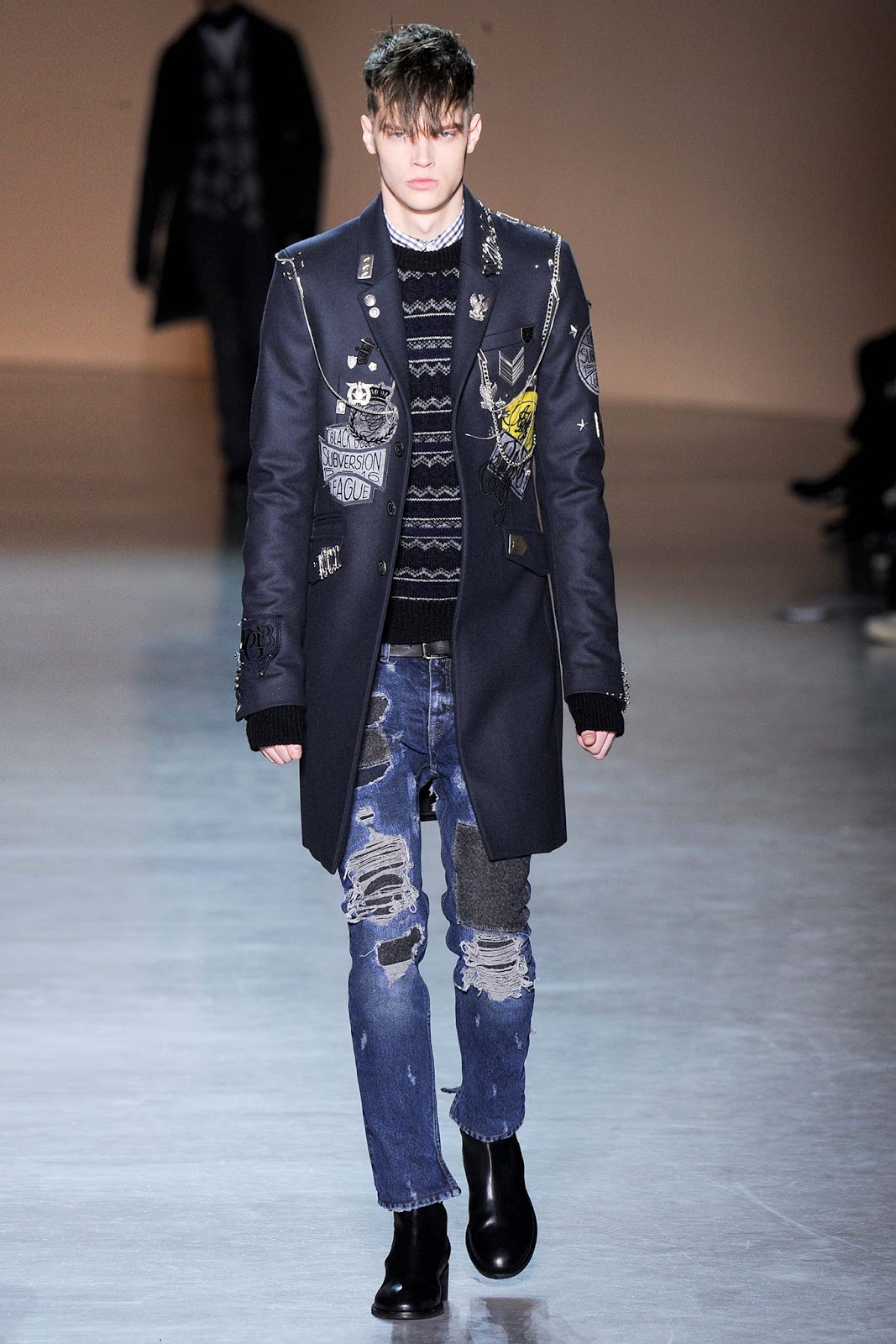 TREND STORY V: UNCONVENTIONAL CAMO

In the new world, convention gets turned on its head with traditional army camouflage retold in geometrical shapes and patterns. In an array of tones from storm blues and neutrals to bold autumnal warm tones, geometric inspired motifs meet urban inspired camouflage space dyeing and graffiti prints for an unexpected twist on a wardrobe staple.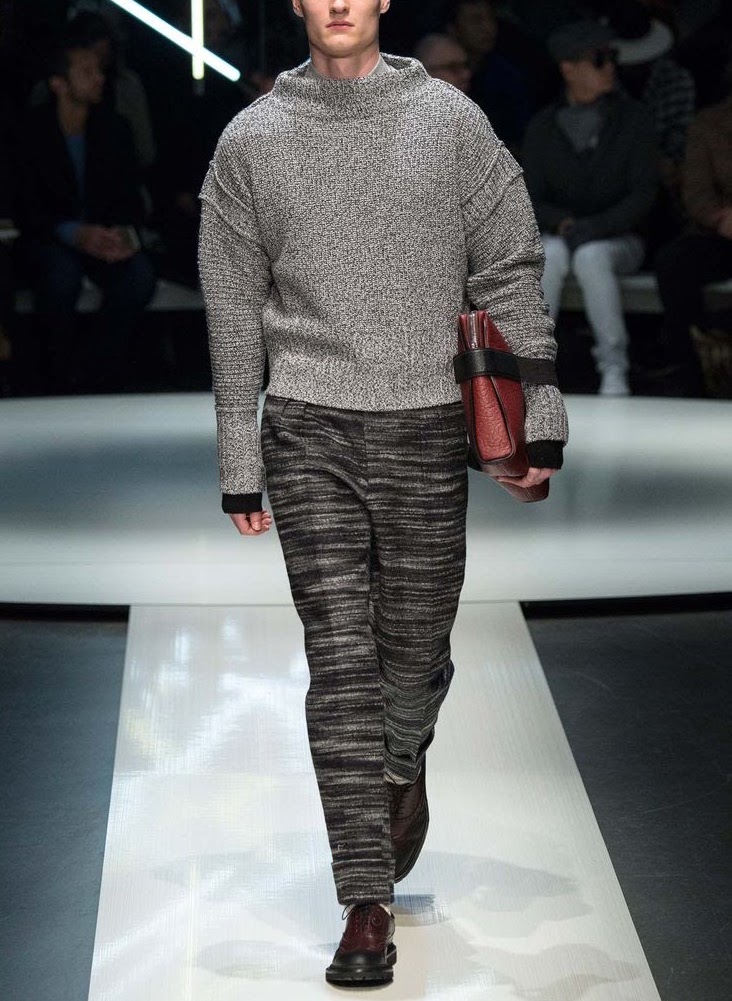 MATERIAL OVERVIEW
Materials like nylon, polyester, cotton canvas are direct dyed or space dyed in geometric, graffiti or camouflage prints. Carded and worsted wools and other animal fibers are fiber dyed for marled camouflage knit constructions.
LOOKS